EXPLORE TANZANIA
A stunning Safari with a few tourist attractions to enjoy
Lake Nakuru- Amidst the rolling hills of the Great Rift Valley lies a glistening gem, a shimmering body of water known as Lake Nakuru. It's a soda lake, known to the world for its magnificent masses of flamingos and its over four hundred species of birds that call it home. From a distance, the lake appears ringed in pink, a stunning panorama that leaves onlookers in awe. But its beauty goes beyond the flamingos, for Lake Nakuru is also an important haven for endangered creatures, such as the Rothschild Giraffe and the black and white rhino. In its pristine waters, lions, waterbuck, buffalo, and baboons roam and thrive, making this idyllic spot a true marvel of nature.


The Ngorongoro Crater: The Ngorongoro Crater is a natural wonder and the ultimate destination for those seeking the "Big Five" of African wildlife. Elephants with massive tusks roam through its lush groves and swamps, while a rare herd of black rhino can often be seen in more open areas. The crater is also teeming with predators such as lions, leopards, and other big cats, who feast on the abundant herds of buffalo and other grazers.
While the high traffic density of visitors may be a drawback for some, it also provides a unique opportunity to witness unspoiled animal behavior up close. The wildlife in the Ngorongoro Crater is exceptionally habituated, making it a truly unforgettable experience.
Even without its stunning wildlife, the Ngorongoro Crater is a scenic marvel that deserves recognition. This relic of an extinct volcano, once towering higher than Mount Kilimanjaro, is now the world's largest intact caldera. The view from the forested rim, across 260 square kilometers of enclosed savannah, is simply breathtaking and defies description.
TAZANIA 8 DAYS / 7 NIGHTS
FOR PRICES PLEASE GET IN TOUCH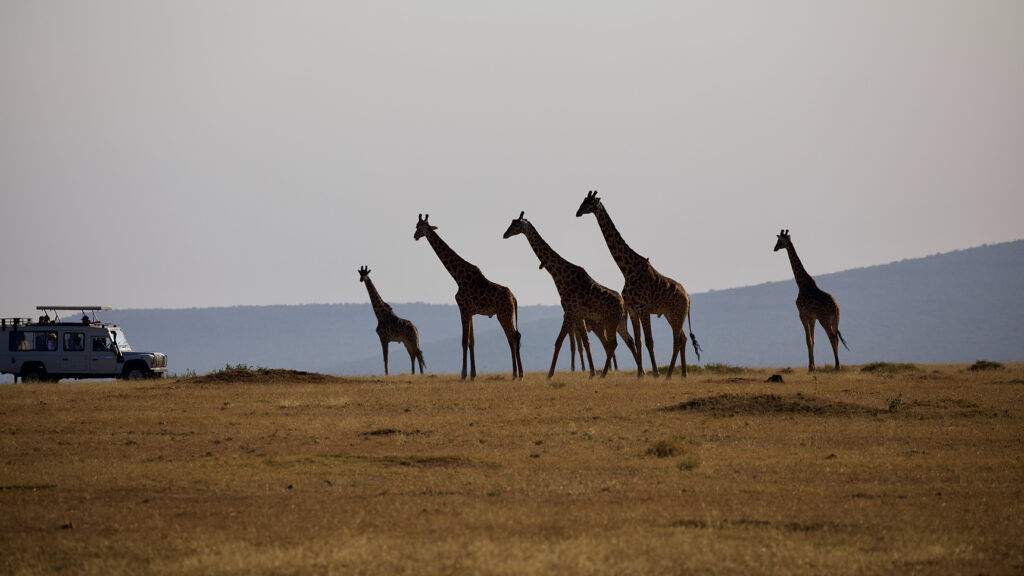 Accommodation as stipulated in the itinerary or similar
Private transportation in a Non-AC 4×4 Safari Land cruisers with pop-up roof for easy game viewing & photography
Game drives as indicated in the itinerary
Services of experienced English-speaking driver-guides
All Government taxes, parks entrance fees and levies as per itinerary
Bottled drinking water while on safari
All transfer to and from the Airport
All quotations are based on current Government Park Tariffs. Park fees are subject to change without notice.
Personal travel insurance cover is recommended for all visitors to East Africa.
Once a booking is confirmed, an invoice will be sent, after which payment should be made immediately to secure bookings.
For payments made in cash, please note that banks in Kenya do not accept US Dollar notes prior to the year 2006.
Magical Skies Limited shall NOT be liable for any excursions or extra services NOT booked through our offices while on tour.
Please restrict baggage per person to 15 kilos in soft bags if you are taking a flight and 20 kilos if you are doing a road safari.